Ratings.
Team: 7
Advisors: 8
Idea: 8
Hype/Community: 9
Prototype/MVP: 5
Overall: 7.4
Transparency is one of the killer apps of blockchain, said Vitalik Buterin, at one of the few interviews of the Ethereum cofounder available anywhere. According to Vitalik the other killer apps of blockchain include currency, smart contracts, insurance, crowdfunding, DAO, DNS, and identity. Today we go through the Eximchain ICO that will make use of the transparency feature of the Blockchain. As usual we will kick off with a brief overview then analyze the targeted market, partnerships, MVP and last but not least the conclusion.
Eximchain ICO Overview.
If you check their website, the creators of this ICO choose to go with the tag line "Powering the Supply Chain
of the Future". Quite a bold move… Considering there are many ICOs looking to capture this market. Among the contenders are Wabi, Walton, Vechain, Modum, and many more. To beat such strong contenders will be the ultimate task, hopefully Eximchain have something to show for that tag line.
They aim to provide supply chain solutions to SMEs globally. Traditionally, the supply chains used by various companies are not visible to the various actors involved. These include producers, shippers, manufactures, wholesalers, retailers and consumers. Eximchaim aims to digitize the products moving through the supply chains which gives simple benefits such as minimized fraud and counterfeits.
Eximchain started operations in 2015 and are now launching their platform through a public ICO this year. The platform will be in the form of a blockchain network that will allow various apps to be built on top of it. The blockchain was forked off the Ethereum blockchain with several useful features added such as scalability and privacy. This allows the average user to transact fast and without disclosing crucial financial data.
The founders plan to build several apps on top of the network, first of which is Source Assist, which will allow suppliers to share immutable records of their past transactions. This way buyers can confirm whether they are dealing with reliable entities before making their orders. This is an idea that the founders have come up with as a potential use case for their blockchain.
And then there is more… They allow other business owners to securely deploy their own customized apps on top of the network. This could potentially lead to an entire ecosystem of supply chain apps, powered by the native token. This token could be used to pay fees to use the network. And also to access the apps built by Eximchain.
Market.
The supply chain market is bound to be a big use case for blockchain technology. This could be evidenced by the entrance of major players into the sector, such as Vechain and Walton, who at this point hold the 20th and 30th positions at Coinmarketcap.com.
This is further evidenced by the many problems currently encountered along the supply chain. These include:
Potential of counterfeiting of products such as Diamond, Gold, etc.
Inventory risks resulting from lack of planning between various players along the supply chain.
High administrative costs resulting from recording of transactions on pieces of paper.
Lack of a clear picture of the flow of goods from the producer to the consumer.
All these problems and many more signal an untapped niche that can be disrupted by the mighty Bitcoin, and blockchain in general.
Problem is, there are many players and there is bound to be a few winners. So we went one step further, and decided to help you pick these potential winners, while we let you know where Eximchain stands in it all.
Here are the potential candidates:
Vechain:
Solving many real-world problems with IOT devices such as RFID Chips, NFC, Sensors and ID tags by leveraging Blockchain to solve the problem of counterfeits and product traceability across supply chains and logistics namely in: Luxury Goods, Wines, Agriculture, Automobile, Transportation, Pharmaceuticals, Logistics and Audit Services.
They offer BAAS to businesses and enterprises.
Market Cap stands at $2B
Walton:
A well connected supply chain token with huge enterprise partnerships in China. They also use RFID technology to facilitate product transition through the supply chain process.
They allow creation of child chains. Any cross-child-chain data transmission and asset exchange will expend WTC, the native token. Once the ecosystem has been in place, the demands from the businesses for WTC will keep expanding.
Market cap stands at $550M
Wabi:
Again, another Chinese company. They offer safe baby products and alcohol. These can be identified using the Wabi app, as well as anti-counterfeit labels on the products.
Market cap stands as $69M
Modum:
Modum chose to focus on solving supply chain problems within the pharmaceutical industry. For instance, they integrate temperature sensors into medicinal products which sense anomalies during shipping. This can help to avert dire medicinal consequences on the consumers.
Their token pays out dividends in ETH to holders.
Market cap stands at $59M
Eximchain:
Comparing Eximchain with the other players is possible, we will look at these metrics:
Like most of the above mentioned companies they are focused on tracking of goods along the supply chain.
They have a scalable blockchain with powerful privacy features.
It's not clear whether they will help businesses with the technical expertise to build their own apps.
Weighing up on all these metrics we picked Vihaan as a potential winner, because they have first mover advantage. That being said, EximChain have some potential because they only have a market cap of $20M.
Partnerships.
Eximchain have not announced any partnerships. However, they were involved various in programs and meetups such as Plug and Play and Blockchain Asia, where we assume they picked up a few contacts.
Eximchain ICO MVP.
As mentioned earlier, the Eximchain project has a proof of concept they are trying out: Source Assist. The app has not been released yet, but could be their first app once the mainnet is launched in Q2 2018.
Conclusion.
We would recommend purchasing the Eximchaim ICO for several reasons. First, they could be providing scalability and privacy solutions with their new blockchain.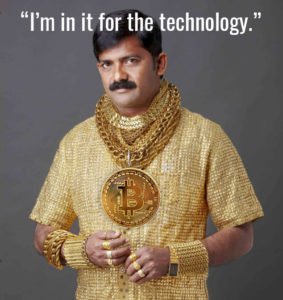 Also, they have a great idea in the form of the supply chain market. Lastly they have a small market cap which could skyrocket in the future.
But there are concerns, such as their shallow MVP. Their whitelist is currently closed meaning that potential investors have to wait till Q2 2018 to pick the tokens from the exchanges.
That's all for now. Till next time!