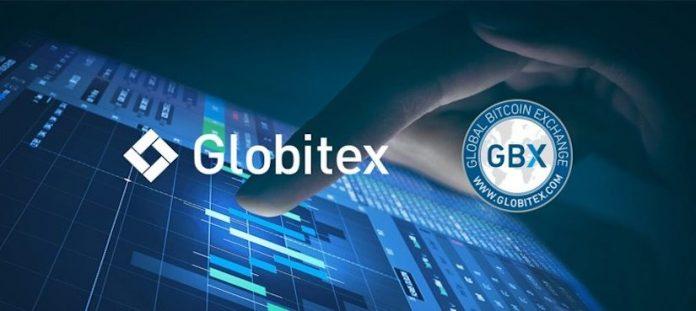 Globitex ICO Key Dates.
Presale Date: 10th November 2017 to date.
Public sale Date: Not communicated yet.
Globitex ICO Overview.
Globitex ICO introduces a digital currency exchange allowing everyone to trade commodities and money market instruments for Bitcoin. Through funds raised from the ICO, existing Globitex institutional grade Bitcoin exchange, with unrivalled API capabilities will scale into a global spot and derivatives trading venue. It will allow producers to purchase exchange listed products for Bitcoin, and trading firms and speculators to hedge their risks in Bitcoin with derivatives trading. This will therefore increase the use cases for Bitcoin as a medium of exchange and ultimately establish Bitcoin as a unit of account suitable for global trade, with no geographic, political or monetary restrictions.
Problems being solved:
In order for the Bitcoin economy to achieve the necessary scale, it will require a substantial increase of liquidity which will likely result in greater price stability.
Although some of production and consumption goods can be traded for bitcoin, there is no commodities trading venue where basic raw material commodity contracts are priced, margined and settled with Bitcoin. Commodities markets are a venue, where producers, intermediaries and end-users come together to set or discover prices for basic raw materials used in production and consumption of goods at the wholesale and retail levels.
For global trade to begin taking shape in Bitcoin, exchange traded commodity contracts must also become available for physical delivery.
Solutions.
Globitex will launch various major fiat and cryptocurrency pairs other than Bitcoin-Euro; thereby expanding the Bitcoin-FX order books. This will allow for instant trading, deposits, and withdrawals in major currencies around the globe.
Globitex will create cryptocurrency-to-fiat and cryptocurrency-to-cryptocurrency based futures, swaps and options to be used as financial instruments for hedging, investing and speculating purposes.
Globitex will develop cryptocurrency money markets, where eligible market participants are able to lend out their cryptocurrencies at specific maturities by setting market-based interest rates. The borrowed p2p loans will be made available as collateralized debt instruments, which can be used by Globitex clients for leveraging their trading or for other purposes outside of the exchange.
Globitex will enable standardized listing of various commodities futures and options on an open order book basis. The derivative contracts will be physically deliverable and exchanged in Bitcoin as the underlying currency. For example, the counterparties in a derivatives contract could exchange physical commodities (crude oil, jet fuel, gold, silver, copper, corn, etc.) for a fixed amount of bitcoins at the maturity of the contract, or opt out of the physical delivery and settle in bitcoin instead.
Globitex ICO Review.
1. Concept.
Industry: Exchange/FX/Spot and derivatives trading
Similar projects: ZRCoin, LucidExchange, Dimoncoin, CME, Trade.io, Kyber
How is it different from other projects in the space?
Globitex will enable people to trade physically settled bitcoin money market instruments and trade real commodities against bitcoin.
VC Investors: Yes
Market statistics:
In 2016, the annual value of all imports and exports is estimated at USD 15.83 trillion globally. [1]
Globitex ICO Team.
Names, pictures and even links to social profiles like LinkedIn and Twitter: No
Founders have credentials in the area they are venturing into: Yes
Members who have already completed successful projects in the field of blockchain: No
CTO experienced in blockchain: No
3. MVP.
Any previous activity related to the project: None
Previous app/product: None
Actual alpha, beta etc. available: Globitex is an institutional grade Bitcoin exchange, with a fully functional FIX API connectivity, allowing the exchange of the Bitcoin and Euro trading pair for algorithmic traders. Launched in the summer of 2017 as a working prototype, it is being tested in a limited Beta mode and is expected to begin open public operations by the beginning of the year 2018.
Working product integrated with token: No
Partners: None
Blockchain Leverages.
GitHub presence: Absent
Tokens: GBX will primarily be used for the settlement of trades on the Globitex exchange, serving as a commission payment token. Initially the tokens will be subject to a significant premium of no less than 20%. The GBX Token will also function within loyalty programs planned for Globitex clients and contributors, whereby the contributors will be participating in the company's overall success.
Smart contracts: N/A
Middleman being cut out: N/A
Decentralization: N/A
Transparency: N/A
Scalability: N/A
Speed: N/A
Lower costs: N/A
Encryption: N/A
Globitex ICO Structure.
ICO Timeframe: 10th November 2017 to date; public sale date not announced yet
Popularity: Low
Whitelist present: No
Registration required: Wallet information, contact and address details
KYC required: Yes
Banned entities:  US
Smart contracts already audited: N/A
Exchanges: N/A
Escrow: TokenMarket, and Globitex
Token scarcity:  Undisclosed, around 165M
Founder/Team Token percentage (Should be less than 20-25%): N/A
Securities Token: No
Buyback and burn: Redeemed GBX Tokens as commission payment may be burned and permanently removed from circulation.
Utility token: No
Use of fiat: Yes
Coin staking: No
Vesting of team member tokens: No. 15% of company tokens available after ICO.
Locking of presale tokens: No
Unsold tokens burnt: N/A
Presale token percentage: Undisclosed, around 18%
Timeline Bonus: 20%
Whale Bonus: No
Presale Hard cap amount: $2.4M
Presale Soft cap amount: N/A
Presale progress: The project is still in presale phase
Minimum amount: $10k
Individual cap: $3M
Public sale token percentage: Undisclosed, around 47%
Timeline Bonus: 10%
Whale Bonus: N/A
Public sale hard cap amount: $7.6M
Public sale Soft cap amount: N/A
Public sale Progress: Not started yet
Minimum amount: $10
Individual cap: $3M
Total ICO Token percentage (Should be 70-80%): 65%
Total ICO Hard cap: $10M
Total ICO Soft cap: $1M
Base ICO Token price: $0.1
ICO Progress: Still in presale
Market cap (ICO Price x circulating supply: $16.5M
Market cap of projects in same field: N/A
Globitex ICO Smart contract Address: https://etherscan.io/txs?a=0x66fA156E32608088Da7d3c8CDa3A04E9F7038997
References:
[1] http://pubdocs.worldbank.org/en/174381493046968144/CMO-April-2017-Full-Report.pdf
Get the overall score of this ICO as well as other ICOs here