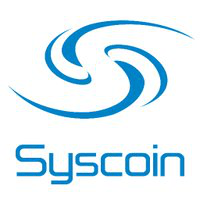 What is Syscoin?
Syscoin is a cryptocurrency that functions as a distributed ledger on a blockchain. It is a fork of Bitcoin and is merge-mined along with Bitcoin to make it secure and stable.
The Syscoin blockchain is better than Bitcoin because it offers much smaller transaction fees at much faster speeds. This combination of speed and scalability makes it more practical for business applications that trade goods, data and assets securely. Trading options and asset storage are not the only things that Syscoin offers. It is designed to enable businesses to work seamlessly on blockchains.
The Syscoin developers consider their platform to be a Swiss Army Knife of blockchain platforms thanks to the collection of services that it offers such as;
- A decentralized marketplace where users can buy and sell items in a similar fashion to Amazon and eBay but without having to deal with middle-men,
- Aliases which enable users to have usernames as wallet addresses rather than long strings of characters which are the norm among blockchain wallet addresses thus making it easier for users to track their transactions securely,
- Encrypted messaging with secure inboxes and outboxes linked to aliases,
- Zero downtime thanks to the nature of decentralized blockchain applications which have no single points of failure therefore the items for sale on the Syscoin market are always available whether the seller's wallet is online or offline.
- Escrow systems which allow users to be certain that their funds are secure while the items that they bought are in transit.
Microsoft is invested heavily in offering Blockchain as a service (BaaS) and Syscoin is one of the blockchains that they work with. Syscoin officially became a Microsoft Azure Development Partner in Q1 of 2016.
Those were the first things that the Syscoin developers implemented and they have been adding more functions to their blockchain ever since. Including the Lightning Network on its main-net in 2017 is one of Syscoin's greatest achievements because the community was able to implement a scaling solution fast while other blockchain communities were unable to reach a consensus. Being able to implement changes so rapidly proves that Syscoin will not suffer from future governance issues that plague other blockchains such as Bitcoin.

The Syscoin Team
The Syscoin Team is made up of a handful of developers who work together and chose to make their identities known rather than working behind screen-names. The team is comprised of;
- Dan Wasyluk, Team Manager,
- Brad Hammerston, Marketing,
- Jagdeep Sidhu, Core Developer,
- Willy Ko, Chinese Community Manager,
- Chris Marsh, Business Development Manager,
- Sebastien Dimichele, Community Manager,
Token Details
Syscoin tokens will have a maximum supply of 888,000,000 SYS when all of the coins are mined. As of 2017 there were 526,692,976 SYS in circulation.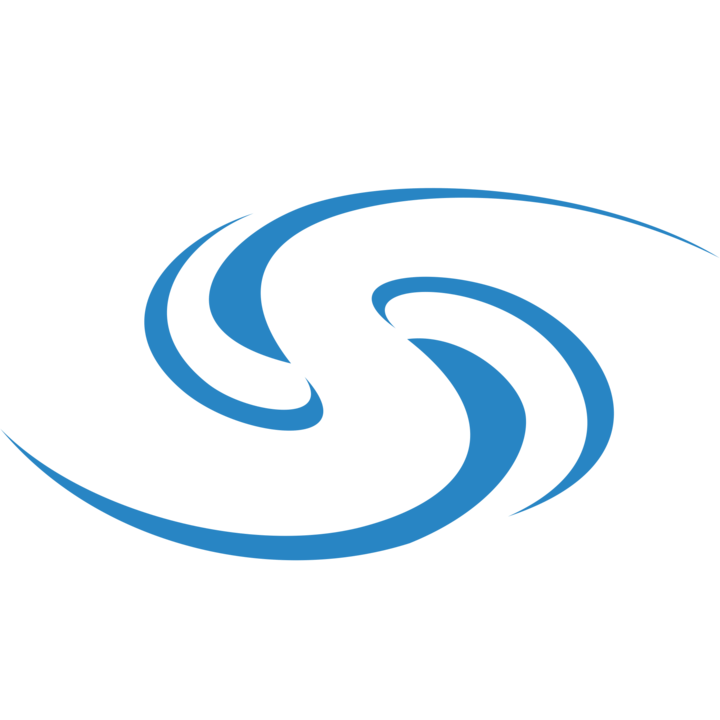 Syscoin Exchanges
Poloniex, Bittrex Livecoin, Yobit, Novaexchange, Tux Exchange, and EmpoEx trade Syscoin primarily in BTC trading pairs. BTC38 offers Chinese Yen trading pairs and Bittylicious offers British Pound trading pairs. Poloniex has the greatest trading volume and the most attractive pricing for buyers.
Syscoin Wallet
All of the features that you wish to use on Syscoin are available right in the native wallet. Users can create and maintain their entire stores and interact with the market directly from their wallets as well as send messages and funds. Transaction logs are also available for users to view whenever they want. Syscoin is the only blockchain application to offer all of these features in its native wallet.
Jaxx, a popular multi-wallet, announced plans to offer Syscoin integration in 2017 and as of June 2017 HolyTransactions officially integrated Syscoin support into their Universal Wallet.
The Verdict
Syscoin was initially developed to function solely as a currency however the developers realized that it could be much more than just another Bitcoin clone. Bitcoin's primary issues are scaling and consensus however Syscoin is free from these issues which makes it a superior coin on paper however it has a long way to go before it can match Bitcoin's widespread use and popularity.
Functioning as both a currency and a platform is the reason that big companies such as Microsoft are eager to develop with it. OpenBazaar is similar to Syscoin in that they both offer a decentralized marketplace however OpenBazaar is solely a p2p network while Syscoin offers more because Syscoin runs on its own blockchain which gives it more room to grow as the market adapts.
Decentralized marketplaces are poised to become mainstream applications and Syscoin will be one of the platforms to make this happen.
REFERENCES
www.syscoin.org
https://cointelegraph.com/news/syscoin-becomes-first-cryptocurrency-to-debut-mainnet-lightning-network
https://cointelegraph.com/news/syscoin-is-like-ebay-interview-with-developer-of-decentralized-marketplace-cryptocurrency
[currencyprice currency1="sys" currency2="usd,eur,btc" feature="all"]
[currencygraph currency1="sys" currency2="usd"]