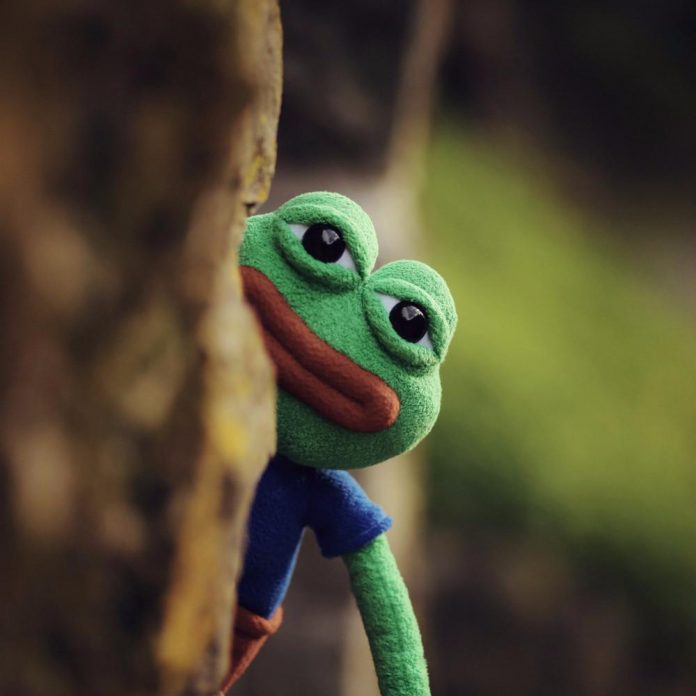 For the first time in the history of humanity we have RARE DIGITAL ART which is on the blockchain and is powered by its OWN CURRENCY. Rare Pepe and Pepe cash.
What are rare pepes?
Rare Pepes are digital cards depicting Pepe the Frog, stored in the Rare Pepe Directory. Before a rare pepe card is released to the directory a payment of 4,000 PepeCash (roughly $13) has to be paid by their creator. And for every card that gets approved, more Pepecash is burned in praise of Lord Kek.
Rare Pepes are stored in groups of say 20 or 40 cards. Each group is a Series and Series 1 was the first. The selection of Pepes for sale, is a little weird right now: Because the site was created by cryptocurrency nerds, many of the Pepe trading cards for sale there are Bitcoin-themed. There's one called "Shitcoin Pepe," and one named after mysterious Bitcoin creator Satoshi Nakamoto.
History.
Pepe the Frog began as a web comic by artist Matt Furie. Soon 4chan adopted him and like all esoteric and quirky Internet stuffs, that is where Pepe grew from a comic tadpole into a full blown frog meme. Even Nicki Minaj got in on the action: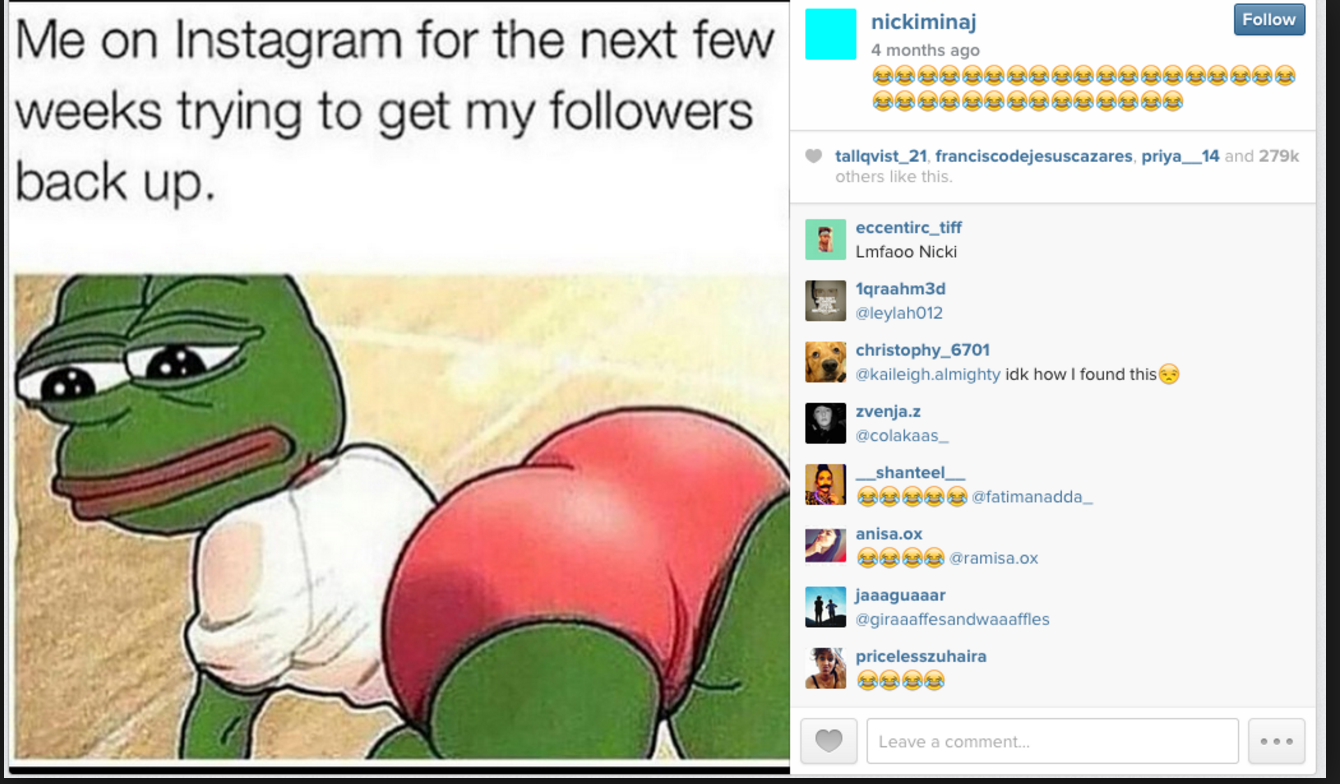 Pepe art would continue to evolve; his frog eggs would soon spawn a quasi religion, complete with a deity named Kek inspired by an ancient Egyptian frog being. Now, thanks to the Bitcoin and Counterparty communities, people can trade and own the first truly rare Pepes.
Counterparty.
Cryptocurrencies like Bitcoin use the blockchain to make sure that digital money is unique to its owner and can't simply be copied or faked. The Rare Pepes are also traded over the Bitcoin blockchain. This is possible through the use of a blockchain-based platform called Counterparty that lets users make anything into unique digital tokens, and "anything" now includes Rare Pepes.
On the Pepe trading hub RarePepeWallet.com, you'll find hundreds of Rare Pepe images, all formatted to look like trading cards. Each exists in a limited quantity, anywhere from one to thousands, and no new copies will ever be issued. Traders can buy and sell the Pepes using Counterparty currency, but they prefer PepeCash
Submissions.
There are already more than 500 distinct cards, and collectors can submit their own original Rare Pepes for consideration. The rules for approval are stringent:
Submissions must be ORIGINAL.  Our rareness quality team examines each Pepe for rareness. (no stealing!)  Our experts understand that lots of Pepe's borrow  from each other to an extent, but try to add as much Original content as possible.   Also make sure your Pepe is dank.  Check latest submissions on the directory to compare.
Global community.
The Rare Pepe trading community is global. There are people from Japan, Spain, France, the U.S., Switzerland (myself), Russia, Turkey, South Africa and many other countries. Someone recently ran some numbers and showed there are like 2K holders of Pepecash. By comparison more than 1 MILLION addresses hold >1 dogecoin.
The Rare Pepe community also has a very active trading group channel on Telegram where users are discussing the Pepe ecosystem. People visiting the channel can converse about the progress of Rare Pepes, and show off their artwork.
Pepe Cash (PEPECASH) OVERVIEW.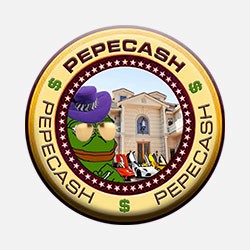 Coincapmarket ranking: 221.
Current coin Value: $0.009740 (-8.24%).
Market Cap: $6,836,610.
24hr volume: $5,216.
Circulating Supply: 701,884,009 PEPECASH.
(As of 5/9/2017).
Pepecash is the fuel that powers the Rare Pepe economy. It is  needed to pay your submission fee to get your Rare Pepes into this directory,  and into the wallets. The current supply of the coin is fixed at only 700M and since each week half of the earnings from submissions are sacrificed in praise of Lord Kek,  the supply is shrinking.
Initial distribution.
The creators gave away 700M Pepecash moneys to everyone in the community who held a few of the early rare cards.  A portion of PepeCash was also donated to FoldingCoin miners. After some giveaways on Twitter and in the Telegram chat, the rest was burned.  (About 300 Million).
Exchanges.
TuxExchange – Located in Canada.
Zaif – Located in Japan.
Also available through the Counterparty DEX.
Wallets.
Rare Pepe Wallet.
There is a Rare Pepe Wallet that can hold the entire series of Pepes collected. When initiating a Rare Pepe Wallet, users are given a seed phrase just in case they lose their precious Pepe momentos.
Built into the wallet is a mechanism for placing buy/sell orders, fulfilled through XCP or Pepecash (the "currency of the Pepesphere"), both cryptocurrencies which can be traded on exchanges for bitcoins or dollars.
Meme Altcoins.
Dogecoin, was officially the first meme coin to take the internet by storm in 2013 but now, the world has partially moved on. Nowadays, there are several meme-related coins that are attempting to take Dogecoin's place including Pepecoin and Memecoin but none have skyrocketed.
PepeCash is unique in its connection to the Rare Pepe cards themselves, which are fun to collect and desirable to meme aficionados on their own terms. PepeCash is not just a currency. It is Blockchain driven meme assets you really can own.
It is also helping to demonstrate the features of Counterparty, most importantly the ability to enforce digital scarcity for the first time. Its value as a test case is evident in the rising number of Counterparty transactions related to it, and the people building around these cards all over the world.
Developments.
Games are beginning to integrate Rare Pepes for fun and prophet: for example the trading card game Rare Pepe Party and Sarutobi.  There are also several exciting PepeCash-only features being planned, such as an entire exchange based off PepeCash and a Pepestarter crowdfunding platform.
In closing.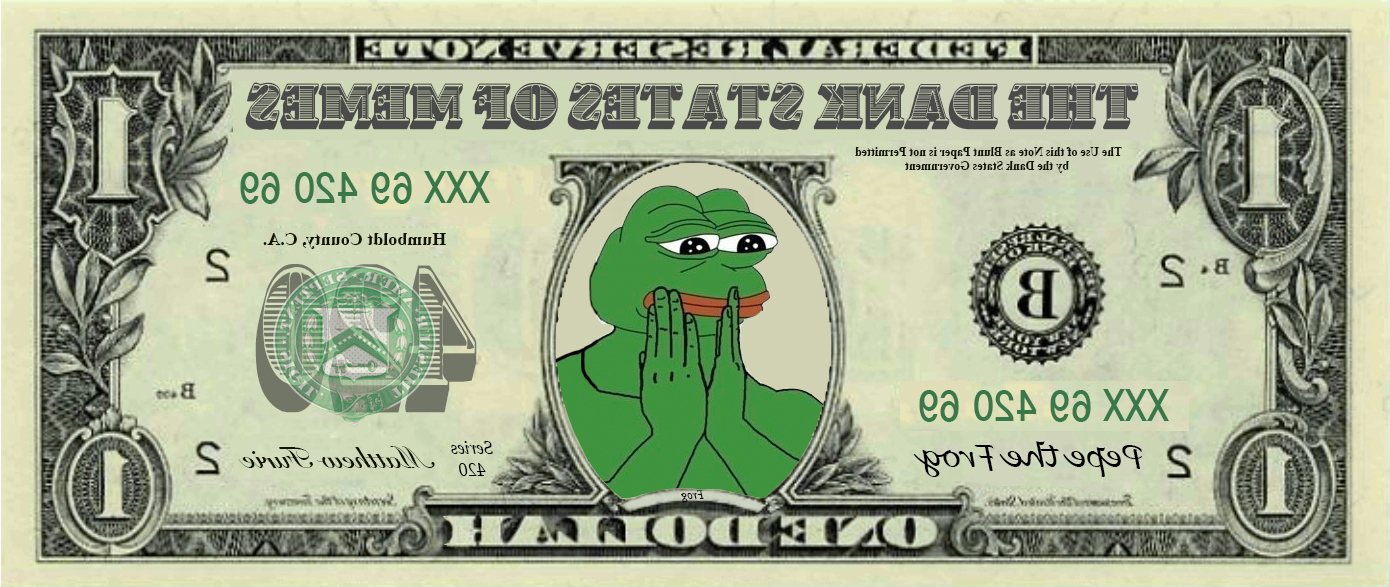 Pepecash is one of the most interesting behaviors to arise from blockchain world. Sure investing in bitcoin and ether has made early adopters lots of cash money, and there are some early and interesting use cases for cryptocurrency and digital tokens, but there is still more hype than substance, more hope than sustainable value prop.
But this one is tied to the enthusiasm for an underlying product: Pepes. Even though you don't need PepeCash to buy Pepes, Pepe enthusiasts find it nice to own for a number of reasons. PepeCash offers a fun and abstract way to value Rare Pepes apart from their underlying Counterparty value. Ultimately it's best for the Pepeverse to have a highly liquid asset like this that can act as a base token for all things Pepe.
[currencyprice currency1="PEPECASH" currency2="usd,eur,btc"]
[currencygraph currency1="PEPECASH" currency2="usd"]