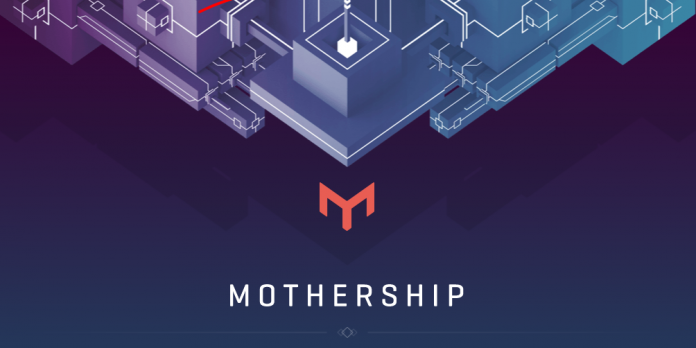 Mothership is a state-of-the-art digital asset exchange, EU token marketplace and wallet with powerful security features.  The platform will be available to everyone, but e-Residents will make out the most of it.
WHO ARE E-RESIDENTS?
Estonia is a very progressive country with an open government willing to work together with businesses. The Estonian tax system is pretty unique, with 0% corporate tax, encouraging businesses to reinvest their profits in growth.
In 2014, Estonia launched the E-residency card, a government-issued digital ID that anyone in the world can get from an Estonian embassy. With an e-Residency card, you can incorporate, get a bank account and run your business entirely online. For example, e-Residency would allow an Indian entrepreneur to establish an Estonian company that he runs from Singapore to serve clients based in Germany. He'd also be able to use his digital signature to sign contracts with customers throughout the European Union. All of it would be done online, remotely, and completely hassle-free.
When linked with Mothership, e-Residency becomes even more powerful - It allows you to incorporate your blockchain business in Estonia, operate it 100% remotely, get a bank account and link it with the Mothership asset exchange.
FEATURES.
Mothership is providing a clear legal framework and a token market for startups in the Blockchain space and creating a gateway between banks and cryptocurrencies, founded in a secure and robust exchange. It will be providing these services:
Token Market.
Mothership will be a gateway to cryptocurrency markets for existing Estonian Blockchain companies, as well as a go-to place for launching new Blockchain startups. Providing a platform and legal framework for the whole process – from e-Residence and 100% remote incorporation to developing an ICO offer, accepting payments and tracking results – they will work to make doing business in Estonia simple.
Secure Cryptocurrency Exchange.
As a secure, stable cryptocurrency exchange, Mothership plans to streamline the verification process on existing exchanges, while providing strong security, customer service and uninterrupted 24/7 access to markets. When integrated with eResidency, verification for individuals and companies becomes an easy process, allowing you to switch from ETH to EUR in moments.
Mothership wallet.
Your Mothership wallet combines the best of software and hardware wallets. It can be connected to your eResident digital identity and protect your funds with digital signatures. It will do all the difficult stuff for you, streamlining your decisions to simply spend or save.
Cloud Hosting Platform.
As well as being an exchange, Mothership will be a serverless platform for apps. Users will be able to build high frequency trading bots, payment gateways or any other apps using any programming language. With guaranteed minimal latency, top reliability, and automatic scaling and managed runtime, they plan to make it easy to focus on the important stuff – building apps.
Single sign-on.
Mothership single sign-on is a service that handles user accounts and authentication across all its products. As security is the most critical aspect, this system implements two-factor authentication (including TOTP, U2F) and integration with e-Residency Auth and Signatures. It is also responsible for tracking the number of MSP each account holds.
MSP governance system.
This is a democratic governance system for Mothership and the core part of the decision-making process within the platform. For example, community members can vote to decide what to call the exchange, wallet and governance system.
MOTHERSHIP (MSP) OVERVIEW.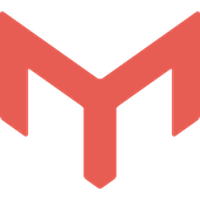 Coincapmarket ranking: 107.
Current coin Value: $0.190030 (-14.51%).
Market Cap: $26,604,200.
24hr volume: $246,981.
Circulating Supply: 140,000,000 MSP.
MSP will be built on the Ethereum platform as an ERC20 token. MSP serves as a core part of Mothership, and is required for: access to Premium and Platinum account tiers, the Mothership app platform layer, community curation and insight rewards, access to Mothership beta products and Mothership reputation management.
In addition, Mothership will repurchase MSP on the free market using 20% of fees from Mothership products. The repurchased MSP will be permanently destroyed. This will be done until 50% of the supply is destroyed. This will ensure a constant decrease in the supply of this token the more successful the team is.
Distribution and supply.
Of the total 200,000,000 ERC20 tokens available, 70% were supplied for purchase during an ICO round, 20% of tokens reserved for purchase by their Strategic Investors (who assist the project in non-monetary ways including advisory, networking, and smart contract reviews), 5% of MSP tokens earned through the Mothership Referral Program in the, and 5% of MSP tokens reserved for the team and advisors.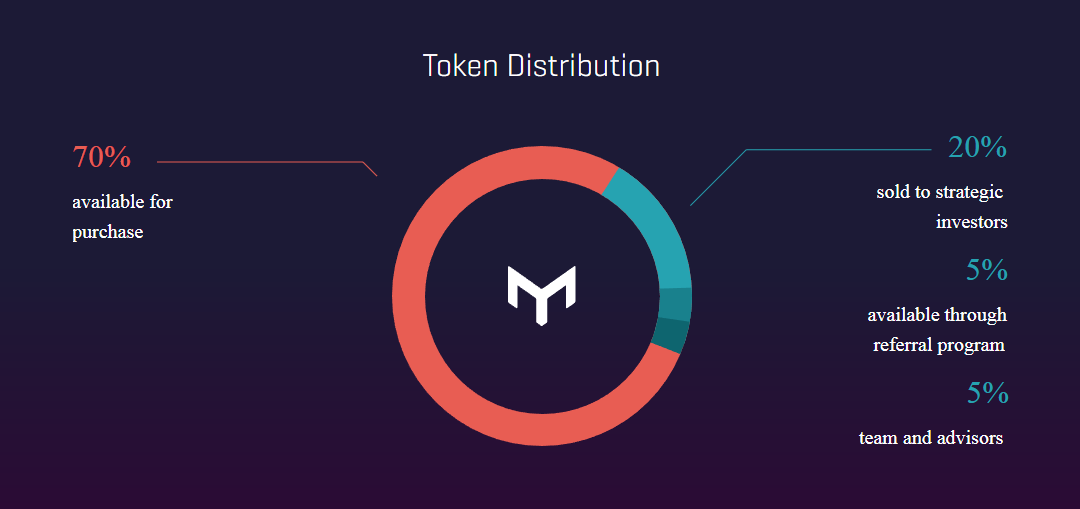 Exchanges.
Wallets.
IN CLOSING.
Mothership hopes to make Estonia the best place for blockchain companies. They are partnering with the e-Residency team to build a quick and easy KYC process for both individuals and companies. The token market will provide businesses with a platform to launch their ICO, accept payments in multiple currencies, get legal help and get verified quickly on the exchange. The exchange will provide them with a link between their banks and cryptocurrency markets.
Important note is that Mothership services will be available for anyone, but e-Residents will be able to enjoy additional security and Integration features.
[currencyprice currency1="MSP" currency2="usd,eur,btc"]
[currencygraph currency1="MSP" currency2="usd"]